COUNTER IMAGE PROTECTION SYSTEM
Protect yourself against problematic items coming into your dry cleaning store.
Incoming orders and using image recording technology of garments at a dry-cleaning store.
Dry Cleaning made easy software provides an option to capture. Incoming images of garments at a dry-cleaning store.
Get Started with a free no, obligation online demonstration
This process can be done using a digital or mobile device with a built-in camera. The images can then be stored in the dry-cleaning software system along with customer details and other relevant information.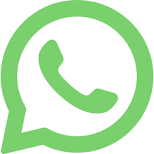 Call/ message Barry Deacon Today to discuss your needs or to arrange a Demonstration.
Dry Cleaning Cloud-Based Software Features
By capturing images of garments, dry cleaning stores can provide better customer service and ensure that each item is properly identified and tracked throughout the cleaning process. This can also help prevent loss or damage to garments, as the images can serve as evidence of the item's condition before the store receives it.
In addition, incoming image recording can facilitate communication between customers and the store. For example, if a customer has a specific request or concern about a garment, they can include a note or annotation with the image to ensure that the store is aware of their needs.


Conclusion
Overall, incoming image recording of garments at a dry-cleaning store can help improve efficiency, reduce errors, and enhance the customer experience.